The Name Bromley Trusts in Carpet & Upholstery Cleaning
All Gleaming Clean boast over 30 years experience in providing professional carpet and upholstery cleaning services in Bromley. It's no wonder that we're rated 9.9 on Checkatrade as we make it our mission to provide excellent service for our customers, Click here to see our reviews page!
We utilise truck-mounted systems, 20 times more powerful – and therefore more effective – than the usual portable cleaning methods. Truck-mounted units deliver deep steam cleaning and quick drying times. Self-sufficiency is the beauty of these cutting-edge units, eliminating the need to rely on electricity and hot water supply. With no bulky equipment required, our team will be able to work faster and more efficient with just the wand and hose. This means that you are in safe hands with even the toughest stain removal jobs with All Gleaming Clean!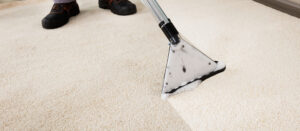 Why Choose Professional Carpet Cleaning?
Perhaps now more than ever, there is a greater focus on health and cleanliness. Given the results of the pandemic, it's extremely important to ensure the health and safety of your home. Your carpets get all kinds of bacteria and germs tracked over them on a daily basis.
It makes sense, then, to keep your floors as clean and as sanitary as possible. In doing so, you can be sure to provide your loved ones with a safer, healthier home.
And if you are a business owner in Bromley, the risk of potentially harmful bacteria in your carpeting is even greater. If you have both customers and employees tracking in dirt and debris on a daily basis, there's no telling what's lurking in your carpets.
At All Gleaming Clean, we use industrial-grade equipment that gets down deep into carpet fibres, safely lifting and removing all manner of bacteria and germs for a comprehensive clean. This ensures that you are able to provide a safe work environment for your employees and customers.
Carpet Cleaning and More
Not only do we treat your carpets with professional care, but we can also restore your upholstery to its original beauty. Our specialised equipment works to pull ground-in dirt and bacteria from your upholstery, ensuring that your furniture is both clean, safe, and ready to use.
That's the difference you can expect when you enlist the professional cleaning services of All Gleaming Clean. Moreover, our team is comprised of industry experts who are fully trained to operate our industrial equipment.
It is important to provide safe and effective service to our clientele. That is why we go to such great lengths to carefully deliver optimal results. At All Gleaming Clean, we understand that you're busy. As such, we are happy to work around your schedule.
Just let us know when the best time to clean your carpets is, and we will make sure that we arrive according to your availability. And if you need our professional services on a regular basis, we'll make sure to schedule appointments as requested.

As a premier carpet cleaning company, we expect great results as standard. Our system of choice can recover up to 98% of moisture as compared to a mere 50% from portable units. All dust mites and residual odours are pumped back into the truck and not left to circulate around the house, effectively preventing a host of health problems…
Our units have enough hosing to go up to 20 storeys. Additionally, stain removal and deodorisation are included as standard in your quote.
We accommodate any residential and commercial work, and are proud to offer all new customers 15% off with a free introductory quote!
So, what are you waiting for? Use the contact form below to arrange your quote with the most highly recommended carpet cleaners in Bromley today.
Or, if you prefer to speak with us directly to discuss your carpets and upholstery, give us a ring on 020 8462 6050 or 07949 194 808. A member of our friendly staff will promptly get in touch with you to discuss how we can assist you and meet your needs.
Do you only accommodate to residential properties?
No, we also cater to commercial properties.
Can you give me a quotation over the phone?
Yes, we do not need to come to your house.
How long will my carpet or furniture take to dry?
The quantity of soiling in the carpet, the length of the pile, and the temperature both inside and outside the property will all play a role.
Our employees' ability to properly clean carpets while keeping them as dry as possible is one of their primary skills.
Because our sophisticated, efficient equipment removes a lot of moisture from your carpets, they should dry quickly. Soon after we depart, you'll be able to use them.
What should I do about the furniture in the room?
Any furniture that does not require more than one person will be moved by our cleaners without hesitation. Before the cleaner arrives, please take out any little items or breakables.
Can pet odours and urine be removed?
Most pet odours are dealt with by the deodorizer in our cleaning solution. We use urine-specific professional cleaning equipment.
Tom did an absolutely fantastic job cleaning our carpets. Everything was done in a timely and professional manner, I would recommend him!
James Harbour
West Wickham
First class service – delighted how my carpet looks. They got rid of the stains. It looks great.
Not the first time I have used this company and as usual I am delighted with the results. Excellent service. I would recommend.
Free Trial
When we come to do your cleaning, we'll clean a small area and show you the results. If, for any reason you're not happy, we'll leave, and the cleaning is free!
Free Quote with 15% Off
We don't charge for coming out to give you a quote. We'll test your carpets to determine the best way to give you great results and give you a written quote that includes a 15% off introductory offer.
Fast Drying
Our carpet and upholstery cleaning service gives very fast drying results,. This means that even if you need your carpets back in use quickly, we can do it!
About All Gleaming Clean
Tom Sultana founded All Gleaming Clean in 1989, and since then, this family-run business has grown from strength to strength. Offering a range of cleaning services, from upholstery and carpet cleaning to driveway and patio cleaning, we always seek to provide the highest quality and professional service.
All Gleaming Clean cover the Bromley, North Kent and South London.
If you have any questions or would like to learn more please feel free to get in touch.
About All Gleaming Clean
All Gleaming Clean is a family run business, established in 1989. We believe we have the edge over our competitors because AGC offers a reliable and friendly service, often at short notice. We also provide a personal service that many of our larger competitors cannot achieve.
Quality Guaranteed