You are here:
Home
1
/
Carpet Cleaning Sydenham
Comprehensive Carpet Cleaning in Sydenham
All Gleaming Clean is Sydenham's trusted source for comprehensive carpet and upholstery restoration. When you call on us, you can look forward to expert service from industry professionals who understand the importance of clean carpets.
That's because we have been providing our services to Sydenham and the surrounding areas for more than three decades. As such, we're able to deliver fast, efficient, and thorough results. If you need more proof, just take a look at our rating on Checkatrade. We currently boast a 9.9, so you know we mean business when it comes to customer service and satisfaction.
How It Works
Unlike other carpet cleaning services, we use a specialised truck-mounted cleaning system that delivers 20 times more power than traditional systems. And the results are clear: Your surfaces will look brighter and more vibrant than ever.
More importantly, however, your carpets and upholstery will benefit from true cleanliness. At a time when everyone is concerned with health and safety, you can trust that our services safely eliminate contaminants and bacteria from your surfaces.
And if you live or work in a building several storeys high, we've got you covered there, too. Thanks to our industrial-grade equipment, we can reach up to 20 storeys tall! What's more, our powerful carpet cleaning system works to remove pesky odours and unsightly stains for a comprehensive clean that you can't get with conventional carpet cleaners.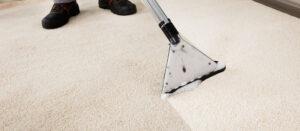 Experience the All Gleaming Clean Difference
At All Gleaming Clean, we offer more than just fancy equipment. Our extensive experience in the carpet cleaning business allows us to bring you proven results with every visit. Moreover, our staff is made up of experts who are fully trained to operate our specialty equipment.
As such, you are getting the highest standard of care when you enlist our services. Your carpets will look and smell better, and we can restore your upholstery to its original beauty and appeal. Even the most stubborn stains and blemishes don't stand a chance against our services.
Get a Free Quote Today
If you are ready to see the difference we can make in your surfaces, we invite you to contact us today. We are happy to provide you with a free quote for our services based on your needs. Whether you are a resident or business owner in Sydenham, you can count on All Gleaming Clean to meet your needs.
Tom did an absolutely fantastic job cleaning our carpets. Everything was done in a timely and professional manner, I would recommend him!
James Harbour
West Wickham
First class service – delighted how my carpet looks. They got rid of the stains. It looks great.
Not the first time I have used this company and as usual I am delighted with the results. Excellent service. I would recommend.
We Cover Nearby Locations:
No Obligation, Free Trial
When we come to do your cleaning, we'll clean a small area and show you the results. If, for any reason you're not happy, we'll leave, and the cleaning is free!
Free Quote with 15% Off
We don't charge for coming out to give you a quote. We'll test your carpets to determine the best way to give you great results and give you a written quote that includes a 15% off introductory offer.
Fast Drying
Our carpet and upholstery cleaning service gives very fast drying results,. This means that even if you need your carpets back in use quickly, we can do it!
About All Gleaming Clean
All Gleaming Clean is a family run business, established in 1989. We believe we have the edge over our competitors because AGC offers a reliable and friendly service, often at short notice. We also provide a personal service that many of our larger competitors cannot achieve.
Quality Guaranteed