You are here:
Home
1
/
Carpet Cleaning in Chislehurst
Carpet & Upholstery Cleaning in Chislehurst
With years of experience in the cleaning business, our reputation has grown across greater London, including in Chislehurst.
Unlike many cleaning companies in the area, we are not generalists or a 'jack of all trades'. Instead, we focus on the cleaning and restoration of carpets and upholstery, which require a high level of skill and knowledge. All Gleaming Cleaning boasts a combination of the best in machinery, training and experience.
Cleaning of Both Surface-Level and Deep-Level Dirt
Visible dirt is only a fraction of the grime your carpet and upholstery contain. With our cleaning service, we can remove even deep-seated dirt, and reduce the harmful pathogens lurking in the fibres of the rug or fabric of the upholstery. We can also remove dust mites and animal hair that build up in carpets.
We can eliminate stains and spillages as well – even dried ones. In fact, we clean so effectively that you no longer need to purchase a new carpet or sofa, as our work can make the existing carpet and upholstery seem brand new.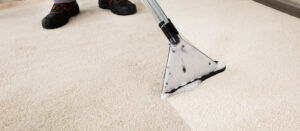 Focus on Customer Service + Advanced Tools
We owe our success to you, our customers. Over the years, we have served many happy and satisfied Londoners, valuing each client.
We also use the latest tools and machinery. We clean any type, size and material, and we have specialist skills when it comes to hard surface cleaning, too. We do not cut corners and all customers get a top-notch service – whether it is a small area of the carpet or a large, fully furnished living room.
We are built for the discerning household, who want more than the standard cleaning service for their furniture and rugs.
At All Gleaming Clean, value is what you get. You will find our prices reasonable, our work top-notch and our service extraordinary. Call us today to book an appointment.
We Cover Nearby Locations:
No Obligation, Free Trial
When we come to do your cleaning, we'll clean a small area and show you the results. If, for any reason you're not happy, we'll leave, and the cleaning is free!
Free Quote with 15% Off
We don't charge for coming out to give you a quote. We'll test your carpets to determine the best way to give you great results and give you a written quote that includes a 15% off introductory offer.
Fast Drying
Our carpet and upholstery cleaning service gives very fast drying results,. This means that even if you need your carpets back in use quickly, we can do it!
About All Gleaming Clean
All Gleaming Clean is a family run business, established in 1989. We believe we have the edge over our competitors because AGC offers a reliable and friendly service, often at short notice. We also provide a personal service that many of our larger competitors cannot achieve.
Quality Guaranteed