You are here:
Home
1
/
Carpet Cleaning in Shirley
Carpet & Upholstery Cleaning in Shirley
When it comes to comprehensive carpet cleaning, All Gleaming Clean delivers the solutions you're looking for. We are a highly specialised cleaning service that has serviced households in Southeast London and parts of Sussex and Kent for nearly three decades. We are based in West Wickham, Bromley but also operate in the Shirley area.
At All Gleaming Clean, we are committed to keeping your home as clean as possible. Our highly skilled specialists are equipped with the experience and knowledge to eliminate every speck of dirt from your upholstery.
Cutting-Edge Cleaning Technology
We utilise the latest in carpet cleaning technology, with an advanced truck-mounted system 20 times more powerful than the usual cleaning device. Our system is capable of recovering up to 98% of moisture, compared to the 50% of the typical portable unit. Because our system is self-sufficient, we can operate without having to worry about our electricity or water supply. Our system is free from any bulky components, allowing us to move fast and respond to your needs more efficiently.
Our systems go the extra mile by eliminating all layers of dirt, not just the visible surface layers. That way, we can remove the harmful pathogens lurking beneath the fibres of your carpet or upholstery. We can also remove the dust mites and animal hair that accumulate within, as well as stains, spillage marks and dried liquid remnants. With our meticulous cleaning service, we will leave your carpet looking brand new.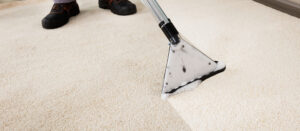 Other services we offer include:
Stain removal
Flea eradication
Static protection
Leather upholstery cleaning
Oriental rug cleaning
Carpet cleaning
Stain removal and deodorisation are included in our packages. In our free trials, we clean a small portion of your house and let you examine the results.
If you have any questions, don't hesitate to contact us today.
Tom did an absolutely fantastic job cleaning our carpets. Everything was done in a timely and professional manner, I would recommend him!
James Harbour
West Wickham
First class service – delighted how my carpet looks. They got rid of the stains. It looks great.
Not the first time I have used this company and as usual I am delighted with the results. Excellent service. I would recommend.
We Cover Nearby Locations:
No Obligation, Free Trial
When we come to do your cleaning, we'll clean a small area and show you the results. If, for any reason you're not happy, we'll leave, and the cleaning is free!
Free Quote with 15% Off
We don't charge for coming out to give you a quote. We'll test your carpets to determine the best way to give you great results and give you a written quote that includes a 15% off introductory offer.
Fast Drying
Our carpet and upholstery cleaning service gives very fast drying results,. This means that even if you need your carpets back in use quickly, we can do it!
About All Gleaming Clean
All Gleaming Clean is a family run business, established in 1989. We believe we have the edge over our competitors because AGC offers a reliable and friendly service, often at short notice. We also provide a personal service that many of our larger competitors cannot achieve.
Quality Guaranteed