You are here:
Home
1
/
Elmers End
Professional Carpet and Upholstery Cleaning Services in Elmers End
If you're looking for a reliable carpet and upholstery cleaning service in Elmers End, you've come to the right place. All Gleaming Clean is a premier carpet and upholstery cleaning company that caters to residential and commercial properties. We have a team of highly skilled cleaners that use the latest technologies in cleaning carpets and upholstery. When you take advantage of our cleaning services, expect your carpets and upholstery to look as good as new.
Our Competitive Advantage             
We use truck-mounted cleaning units that are 20 times more powerful and effective than standard portable cleaning systems. Our truck-mounted units are capable of deep steam cleaning and can quickly dry carpets and upholstery. As self-sufficient cleaning systems, they do not need to rely on electricity and hot water.
Convenience is our biggest advantage. We do not bring any bulky equipment to your property as our systems only use a hose and a wand, which enables us to work fast and efficiently.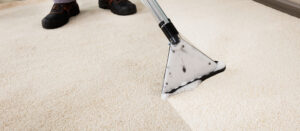 How Reliable are Our Cleaning Systems?
If you have an upstairs apartment, there's no need to worry; our cleaning units have enough hosing to clear up to 20 storeys. Our cleaning units recover up to 98 per cent of moisture as compared to portable cleaning units, which can only recover up to 50 per cent.
As our units clean your carpet or upholstery, they pump residual odours and dust mites back into the truck, preventing them from circulating throughout your property. This helps avoid a host of health issues such as asthma, allergic reactions and other related health problems. All this results in a thorough clean that leaves your carpets like new.
Why Choose All Gleaming Clean?
Our carpet and upholstery cleaning specialists are experienced in cleaning various types of fabrics. They are trained to handle wool, cotton, and white fabrics, and even delicate materials like velvet. If you want to revitalise the colour of your carpet or upholstery, we're the right people for the job. We even provide free deodorisation and stain removal in our pricing.
Tom did an absolutely fantastic job cleaning our carpets. Everything was done in a timely and professional manner, I would recommend him!
James Harbour
West Wickham
First class service – delighted how my carpet looks. They got rid of the stains. It looks great.
Not the first time I have used this company and as usual I am delighted with the results. Excellent service. I would recommend.
We Cover Nearby Locations:
No Obligation, Free Trial
When we come to clean your carpet, we'll clean a small area and show you the results. If you're not happy, we'll leave, and the cleaning is free!
Free Quote with 15% Off
We don't charge for providing quotes. We'll even test your carpets to determine the best method give you great results and give you a written quote that includes a 15% off introductory offer.
Fast Drying
Our carpet and upholstery cleaning service gives very fast drying results. This means that even if you need your carpets back in use quickly, we can do it!
About All Gleaming Clean
All Gleaming Clean is a family run business, established in 1989. We believe we have the edge over our competitors because AGC offers a reliable and friendly service, often at short notice. We also provide a personal service that many of our larger competitors cannot achieve.
Quality Guaranteed