Commercial Carpet Cleaning in Bromley
Daily foot traffic brings in dirt, dust and mud from outside, which can accumulate over time. If not attended to, this build-up can distract workers and slow down productivity in businesses. A dirty workplace will also drive away customers and can become harmful to everyone's health as a result of allergies and illnesses.
Commercial carpet cleaning services in Bromley and Orpington exist so you can prevent costly carpet replacements. Replacing your carpets means you will not only spend on new carpet, but also lose revenue since you need to close shop when your new carpet is fitted.
For all these reasons, regular carpet cleaning is a practical investment that no business should take for granted. With regular maintenance, you make the most of your carpet's longevity and durability and retain beauty and cleanliness within your premises.
Commercial Carpet Cleaning Services in Bromley
All Gleaming Clean offers professional carpet cleaning services for all kinds of businesses in Bromley. We use safe products and methods to protect the quality of your carpet, the healthy of workers, your pets and the environment. We follow strict health and safety policies, making sure that we comply with your legal requirements.
We have built almost 30 years of experience and expertise, so you can rest assured that our team of cleaners and technicians will give you the best results possible.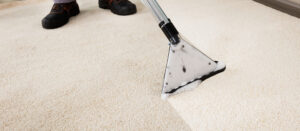 Try Us for Free!
Don't believe us yet? See for yourself with our free trial offer. We will come over to your place and clean a portion of your carpet free of charge. Find out what sets our services apart from others. Your carpets will not stretch or shrink. More importantly, they will not be left squelching and possibly breeding mould and mildew. We make sure your carpets dry fast (four times faster than most other systems) regardless of the weather outside to minimise interruption to your operations.
We will put together a custom carpet care plan that is specific to your facilities' requirements. And if you decide to proceed with our services, you will get 50% off our premium commercial carpet cleaning. Otherwise, if for any reason you are unsatisfied with our work, the trial will remain free.
Who Are We
All Gleaming Clean is a local, family-run business that offers professional carpet cleaning services across multiple locations in England. Over the span of our 30 years in the business, we have cleaned over six million square feet of carpets in homes, offices, schools, hotels and other establishments. Apart from cleaning carpets, we are also experienced in cleaning fabric and leather upholstery, rugs, patios, safety floors and stone floors among many other services. Whatever the task, we always aim to provide the highest quality of work.
We have been featured by Checkatrade with an average score of 9.94 and almost 500 reviews.
If you are ready to take our free trial, call us on 020 8462 6050 or fill out our online contact form.