You are here:
Home
1
/
Carpet Cleaning Westerham
Westerham's Leader in Carpet & Upholstery Cleaning
Carpet and upholstery take a lot of abuse. We spill juice on them, our kids eat snacks on them, we drag dirt in from outside, and dogs track in the mud like it's their job. And yet, they are one of the most important parts of our home. That's why it's important to maintain them so that they stay clean and attractive.
We know how daunting it can be to maintain carpet and upholstery at home by yourself. But don't worry! The team at All Gleaming Clean is here to help you out. We offer professional carpet cleaning and upholstery cleaning services in Westerham and the surrounding areas. With our help, you can be sure that your home looks its best year-round.
For over 30 years, we've helped local communities keep their carpets and upholstery spotless. And it's our dedication that's earned us a 9.9 rating by Checkatrade. So if you need expert carpet care in Westerham, don't hesitate to give us a ring.
Residential Carpet Cleaning and More
Thanks to our powerful truck-mounted systems, we can clean your home's carpets in a fraction of the time that it would take to clean them using conventional methods. And because our cleaning system delivers 20 times the power and efficiency of traditional cleaning methods, we offer our services commercially, as well.
What's more, we're able to clean buildings as tall as 20 storeys. So we invite you to contact us for all of your commercial carpet and upholstery cleaning needs. Whether home or office, All Gleaming Clean has you covered.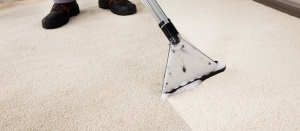 Why Carpet and Upholstery Are Important
When we think of carpet, we think of comfort and style. But, it's so much more than just a nice-looking surface—your carpet is one of the most important parts of your home or business.
Unfortunately, carpets also make excellent dwelling places for germs and bacteria, not to mention dirt and debris. And regular vacuuming only picks up so much. That's why it's so important to call us. When you enlist the professional services of All Gleaming Clean, you can trust that our industrial-grade systems will get down deep into your carpet fibres for a complete clean.
Even stubborn stains are no match for us. We will have your floors looking better than ever by the time we're finished with them. So don't hesitate to contact us to schedule our services.
Call Today for Our Special Offer
When you call today, we'll give you a free quote and our special introductory offer of 15% off. So call 020 8462 6050 or 07949 194 808 to get started.
Tom did an absolutely fantastic job cleaning our carpets. Everything was done in a timely and professional manner, I would recommend him!
James Harbour
West Wickham
First class service – delighted how my carpet looks. They got rid of the stains. It looks great.
Not the first time I have used this company and as usual I am delighted with the results. Excellent service. I would recommend.
No Obligation, Free Trial
When we come to do your cleaning, we'll clean a small area and show you the results. If, for any reason you're not happy, we'll leave, and the cleaning is free!
Free Quote with 15% Off
We don't charge for coming out to give you a quote. We'll test your carpets to determine the best way to give you great results and give you a written quote that includes a 15% off introductory offer.
Fast Drying
Our carpet and upholstery cleaning service gives very fast drying results,. This means that even if you need your carpets back in use quickly, we can do it!
About All Gleaming Clean
All Gleaming Clean is a family run business, established in 1989. We believe we have the edge over our competitors because AGC offers a reliable and friendly service, often at short notice. We also provide a personal service that many of our larger competitors cannot achieve.
Quality Guaranteed