You are here:
Home
1
/
Carpet Cleaning Downe
Carpet & Upholstery Cleaning in Downe
Although officially part of Greater London, Downe is a charming village in a rural location. Charles Darwin lived here for 40 years in the 1800s and much of the village has not changed since those times. Situated on a hill, Downe is served by several London Bus routes and despite its bucolic atmosphere, is just 14 miles from Charing Cross. Our carpet cleaning service covers all of the village and surrounding area, and is available to both domestic and commercial customers.
Carpet Cleaning in Downe by Our Team of Experts
With a team of fully trained and experienced professionals, and the latest truck-mounted machines, we're able to provide a professional deep carpet cleaning service that is guaranteed to impress. We aim to achieve a 90% improvement on all carpeting that we clean and if we don't think this is possible for any of your carpets, we will inform you beforehand. We are proud of the reputation for excellence that we have established over the years and work very hard to maintain our high standards on every job we undertake.
Truck-mounted machines, 20 x more powerful than portable carpet cleaners.
Up to 98% of moisture recovered and taken away by our team, resulting in faster drying times.
Stain removal and deodorisation included in our service price.
We use our own power and water supplies, enabling us to clean empty properties with ease.
Dust mites and other allergens removed from your carpets and taken away in our trucks.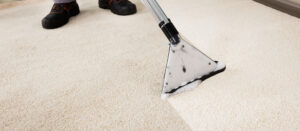 Request a Quotation for Carpet Cleaning in Downe Now
If you would like to find out exactly how much it will cost to have our team of experts deep clean your carpets in Downe, please feel free to call and speak to us now. And if you're reading this outside of normal working hours, you're more than welcome to send us a message and we'll call you back at a convenient time. For really deep cleaning that will leave your carpets smelling as good as they look, you won't find a more efficient or more cost-effective service than ours.
Do you only accommodate to residential properties?
No, we also cater to commercial properties.
Can you give me a quotation over the phone?
Yes, we do not need to come to your house.
How long will my carpet or furniture take to dry?
The quantity of soiling in the carpet, the length of the pile, and the temperature both inside and outside the property will all play a role.
Our employees' ability to properly clean carpets while keeping them as dry as possible is one of their primary skills.
Because our sophisticated, efficient equipment removes a lot of moisture from your carpets, they should dry quickly. Soon after we depart, you'll be able to use them.
What should I do about the furniture in the room?
Any furniture that does not require more than one person will be moved by our cleaners without hesitation. Before the cleaner arrives, please take out any little items or breakables.
Can pet odours and urine be removed?
Most pet odours are dealt with by the deodorizer in our cleaning solution. We use urine-specific professional cleaning equipment.
We Cover Nearby Locations:
No Obligation, Free Trial
When we come to clean your carpet, we'll clean a small area and show you the results. If you're not happy, we'll leave, and the cleaning is free!
Free Quote with 15% Off
We don't charge for providing quotes. We'll even test your carpets to determine the best method give you great results and give you a written quote that includes a 15% off introductory offer.
Fast Drying
Our carpet and upholstery cleaning service gives very fast drying results. This means that even if you need your carpets back in use quickly, we can do it!
About All Gleaming Clean
All Gleaming Clean is a family run business, established in 1989. We believe we have the edge over our competitors because AGC offers a reliable and friendly service, often at short notice. We also provide a personal service that many of our larger competitors cannot achieve.
Quality Guaranteed