You are here:
Home
1
/
Carpet Cleaning in Hayes
Premier Carpet and Upholstery Cleaning Service in Hayes  
Established in 1989, All Gleaming Clean has been providing carpet and upholstery cleaning services to domestic and commercial properties in Hayes for almost 30 years. Through our years of operation, we have cleaned many types of carpets and gained many loyal customers.
We always strive to deliver the best results to make your carpet look as good as new. Our upholstery and carpet cleaning service has given us a good reputation in Hayes as a trusted carpet cleaning company.
Professional Carpet Cleaning
We have a team of highly skilled operators trained in using powerful carpet cleaning equipment. We use a truck-mounted system that is 20 times stronger than conventional portable cleaning systems, eliminating the need to bring bulky equipment onto your property. Cleaning your carpet with only a wand and a hose, our team is able to work faster and be more efficient.
Our systems deliver deep steam cleaning and fast drying action. They are self-sufficient so they come with their own power and hot water supply.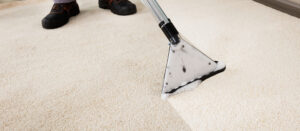 Superb Upholstery Cleaning
Similar to our carpet cleaning service, we use a truck-mounted system to clean your upholstery. This system provides deep steam cleaning, recovers 98 per cent of moisture during the dry pass and extracts dust mites and residual odours. All extracted matter is pumped into our truck, preventing allergens from circulating in your home or office. If required, we offer free deodorisation and stain removal.
Free Demo and 15% Introductory Discount
We'll start our service by cleaning a small portion of your carpet or upholstery. If you are not satisfied with the results, you are under no obligation to pay for the work completed. If you decide to go ahead with our services, we will give you a free quote with a 15 per cent discount as an introductory offer.
For any enquiries about our services, do not hesitate to call on 020 8462 6050.
Tom did an absolutely fantastic job cleaning our carpets. Everything was done in a timely and professional manner, I would recommend him!
James Harbour
West Wickham
First class service – delighted how my carpet looks. They got rid of the stains. It looks great.
Not the first time I have used this company and as usual I am delighted with the results. Excellent service. I would recommend.
We Cover Nearby Locations:
No Obligation, Free Trial
When we come to do your cleaning, we'll clean a small area and show you the results. If, for any reason you're not happy, we'll leave, and the cleaning is free!
Free Quote with 15% Off
We don't charge for coming out to give you a quote. We'll test your carpets to determine the best way to give you great results and give you a written quote that includes a 15% off introductory offer.
Fast Drying
Our carpet and upholstery cleaning service gives very fast drying results,. This means that even if you need your carpets back in use quickly, we can do it!
About All Gleaming Clean
All Gleaming Clean is a family run business, established in 1989. We believe we have the edge over our competitors because AGC offers a reliable and friendly service, often at short notice. We also provide a personal service that many of our larger competitors cannot achieve.
Quality Guaranteed