You are here:
Home
1
/
Carpet Cleaning Mottingham
Carpet Cleaning Mottingham
Since 1989, All Gleaming Clean has been the leading carpet restoration service in Southeast London. We proudly serve Mottingham and the surrounding areas, providing expert carpet cleaning and more.
What's more, we strive for 100% satisfaction with every client. We use only the best products and provide only the best solutions for cleaning dirty carpets and upholstery. As such, 80% of our jobs are based on repeat customers or referrals!
If you want to ensure that you receive the highest standard of service, we invite you to contact All Gleaming Clean today to schedule an appointment. To learn more about us, continue reading below for more information.
The Importance of Clean Carpets
Even if your carpets don't look dirty, they are full of microbes and germs just due to walking on them. Shoes and bare feet transfer all manner of bacteria across your carpets, requiring professional cleaning to lift and remove such concerns.
Furthermore, recent studies have revealed that the coronavirus is capable of living on both carpets and wood flooring. When you entrust the cleaning specialists at All Gleaming Clean to attend to your floors, you can count on expert service that strives for optimal cleanliness.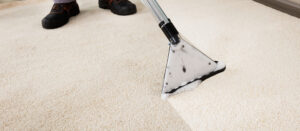 How It Works
At All Gleaming Clean, we provide our in-depth carpet and upholstery cleaning services via a powerful truck-mounted system. And thanks to this system, we are able to penetrate your carpets down the base. Even the thickest of carpets don't stand a chance against our service.
In doing so, we pick up and eliminate bacteria, debris, and viruses. Therefore, you can trust that you are protecting your family and pets from such concerns.
Contact the Pros at AGC Today!
If you're ready to see what we can do for your carpets and upholstery, please don't hesitate to reach out to us right away. With more than 30 years of experience in the industry, you can look forward to knowledgeable and efficient service that leaves your carpets fresh and clean.
Please call us on 01959 700205 to schedule your appointment.
Do you only accommodate to residential services?
No, we also cater to commercial services.
Can you give me a quotation over the phone?
Yes, we do not need to come to your house.
How long will my carpet or furniture take to dry?
The quantity of soiling in the carpet, the length of the pile, and the temperature both inside and outside the property will all play a role.
Our employees' ability to properly clean carpets while keeping them as dry as possible is one of their primary skills.
Because our sophisticated, efficient equipment removes a lot of moisture from your carpets, they should dry quickly. Soon after we depart, you'll be able to use them.
What should I do about the furniture in the room?
Any furniture that does not require more than one person will be moved by our cleaners without hesitation. Before the cleaner arrives, please take out any little items or breakables.
Can pet odours and urine be removed?
Most pet odours are dealt with by the deodorizer in our cleaning solution. We use urine-specific professional cleaning equipment.
We Cover Nearby Locations:
No Obligation, Free Trial
When we come to clean your carpet, we'll clean a small area and show you the results. If you're not happy, we'll leave, and the cleaning is free!
Free Quote with 15% Off
We don't charge for providing quotes. We'll even test your carpets to determine the best method give you great results and give you a written quote that includes a 15% off introductory offer.
Fast Drying
Our carpet and upholstery cleaning service gives very fast drying results. This means that even if you need your carpets back in use quickly, we can do it!
About All Gleaming Clean
All Gleaming Clean is a family run business, established in 1989. We believe we have the edge over our competitors because AGC offers a reliable and friendly service, often at short notice. We also provide a personal service that many of our larger competitors cannot achieve.
Quality Guaranteed