Carpet Cleaning Services
When it comes to upholstery and carpet cleaning, All Gleaming Clean is the company you call. We use the very latest technologies and have an adept team of specialists to deliver nothing but excellent service to residential and commercial clients.
We utilise truck mounted systems, 20 times more powerful – and therefore more effective – than the usual portable cleaning methods. Truck mounted units deliver deep steam cleaning and quick drying times. Self-sufficiency is the beauty of these cutting-edge units, eliminating the need to rely on electricity and hot water supply. With no bulky equipment required, our team will be able to work faster and more efficient with just the wand and hose.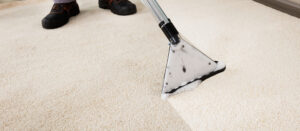 As a premier carpet cleaning company in Bromley, our system of choice can recover up to 98% of moisture as compared to a mere 50% from portable units. All dust mites and residual odours are pumped back into the truck and not left to circulate around the house, effectively preventing a host of health problems.
At All Gleaming Clean, the minimum improvement you can expect from our solutions is 90%; if we can't achieve it, we will inform you immediately.
Our units have enough hosing to go up to 20 storeys. Stain removal and deodorisation are included in our pricing.
We accommodate any residential and commercial work.
We Cover Nearby Locations:
Free Carpet Cleaning Evaluation