You are here:
Home
1
/
Carpet Cleaning Selsdon
Professional Carpet and Upholstery Cleaning in Selsdon
Carpets act as a magnet for dirt, collecting various particles that are both visible and invisible to the eye. The accumulation of dirt and bacteria not only poses hygiene concerns but also jeopardises your health and safety. That's why we urge you to get in touch with All Gleaming Clean without delay.
All Gleaming Clean specialises in top-notch carpet cleaning services for both residential and commercial clients in Selsdon. Our highly skilled carpet cleaning technicians possess the expertise and equipment necessary to deep clean your carpets, right down to the fibres. Once we're finished, your carpets will be transformed, appearing and feeling as good as new.
The Significance of Pristine Carpets
Numerous studies have highlighted that carpets harbour an astonishing amount of dirt, dust mites, stains, and allergens. This accumulation can have detrimental effects on the health of you and your family, leading to illness and allergic reactions.
Moreover, neglected carpets often emit unpleasant odours that may go unnoticed by you but become evident to your visitors. That's why regular carpet cleaning is paramount, as it eliminates strange odours and upholds a safe environment within your home.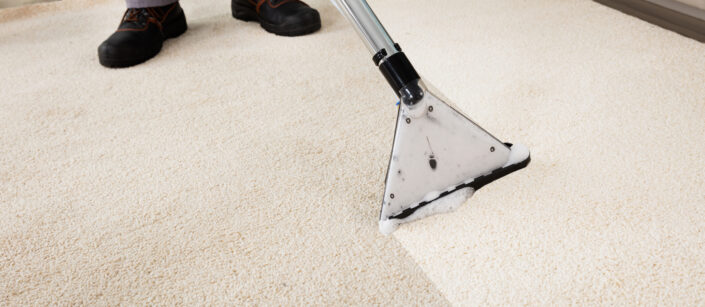 Why Trust Us
At All Gleaming Clean, we solely employ state-of-the-art carpet cleaning technology to ensure the utmost satisfaction of our customers. Our cutting-edge truck-mounted system utilises powerful suction, effectively extracting dirt and debris from deep within the carpet fibers. Once we've completed the cleaning process, your carpets will exude freshness in their appearance, texture, and aroma.
What sets us apart is our commitment to ensuring swift drying times. Typically, your carpets will be dry within approximately 15 minutes after our meticulous cleaning.
Commercial Carpet Cleaning
Maintaining a clean and well-kept workspace is essential for the comfort of your employees and the impression you make on your customers. Unfortunately, dirty and stained carpets create an unpleasant work environment that leaves a negative impact. That's why we strongly recommend availing yourself of our comprehensive carpet cleaning services.
Our flexible scheduling options allow you to choose the frequency of our visits, whether it be on a weekly, monthly, or one-time basis. Our accommodating carpet cleaners are pleased to work around your schedule, even providing after-hours cleaning to minimise disruption.
Opt for Our Exemplary Carpet Cleaning Services
Unlike other carpet cleaners, we go the extra mile by offering a complimentary carpet cleaning trial. We'll clean a section of your carpet to demonstrate the exceptional results you can expect. If you're satisfied, we'll proceed to clean your entire carpeted area, leaving no spot untouched.
To benefit from our unrivalled carpet cleaning service in Selsdon, don't hesitate to reach out to us today for a free, no-obligation quote. Discover the difference All Gleaming Clean can make for your carpets.
[select-review review_id='2553']
No Obligation, Free Trial
When we come to clean your carpet, we'll clean a small area and show you the results. If you're not happy, we'll leave, and the cleaning is free!
Free Quote with 15% Off
We don't charge for providing quotes. We'll even test your carpets to determine the best method give you great results and give you a written quote that includes a 15% off introductory offer.
Fast Drying
Our carpet and upholstery cleaning service gives very fast drying results. This means that even if you need your carpets back in use quickly, we can do it!
About All Gleaming Clean
All Gleaming Clean is a family run business, established in 1989. We believe we have the edge over our competitors because AGC offers a reliable and friendly service, often at short notice. We also provide a personal service that many of our larger competitors cannot achieve.
Quality Guaranteed