You are here:
Home
1
/
Commercial Carpet Cleaning Croydon
Commercial Carpet Cleaning Croydon
Your office is a hub of hard work and productivity. With clients, employees, and other visitors coming in and out, the carpets often bear the brunt of accumulating dust, dirt, and unsightly stains over time. Maintaining a clean and professional office is crucial not only for leaving a positive impression but also for ensuring the health and well-being of everyone in the workspace. So, if you're looking for commercial carpet cleaning in your Croydon office, look no further than All Gleaming Clean.
Our commercial carpet cleaning service offers a thorough cleaning process that not only cleans your carpet but completely transforms it. Our team of professional carpet cleaners utilise advanced techniques and high-quality equipment to ensure a thorough and effective cleaning process. With years of experience under our belt, we understand the unique challenges that commercial carpets face and the importance of maintaining a clean and hygienic workspace for your employees and clients.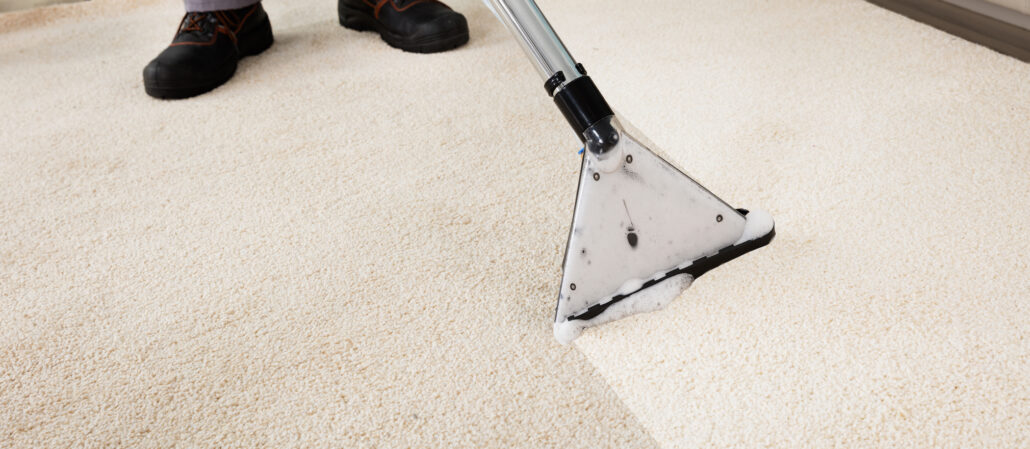 Why Are Clean Carpets Important
We cannot stress the importance of clean carpets enough. Carpets play a central role in any room, whether commercial or residential. These fluffy elements undergo a lot of foot traffic, which brings in dust and dirt which embeds into your carpet fibres. Here are some reasons why clean carpets are important:
Health and Hygiene: Maintaining clean carpets is essential for promoting a healthy and hygienic work environment. Regular cleaning helps eliminate allergens, dust, and other particles that can accumulate in the carpet fibres, reducing the risk of respiratory issues and allergic reactions among employees.
Odour Control: Carpets can trap bad odour which can lead to strange smells in the office. With our professional carpet cleaning service and expert steam cleaning methods, we are sure to extract any foul odours from your commercial carpets.
Improved Productivity: A clean and well-maintained office environment positively impacts employee morale and productivity. Employees are more likely to feel comfortable and motivated in a clean workspace. This can lead to improved focus and efficiency, positively impacting your business in the long run.
Get in Touch for Our Commercial Carpet Cleaning Services Today
All Gleaming Clean is proud to be Croydon's leading commercial carpet cleaning service. Get in touch with our friendly team for a free quote and 15% off your first carpet clean!
We Cover Nearby Locations:
No Obligation, Free Trial
When we come to clean your carpet, we'll clean a small area and show you the results. If you're not happy, we'll leave, and the cleaning is free!
Free Quote with 15% Off
We don't charge for providing quotes. We'll even test your carpets to determine the best method give you great results and give you a written quote that includes a 15% off introductory offer.
Fast Drying
Our carpet and upholstery cleaning service gives very fast drying results. This means that even if you need your carpets back in use quickly, we can do it!
About All Gleaming Clean
All Gleaming Clean is a family run business, established in 1989. We believe we have the edge over our competitors because AGC offers a reliable and friendly service, often at short notice. We also provide a personal service that many of our larger competitors cannot achieve.
Quality Guaranteed