End of Tenancy Carpet Cleaning in Beckenham
Do you have new tenants moving in? Or maybe you want to get back your full security deposit before your final move out?
When you plan on having a property deep cleaned, don't forget about the carpets. A freshly cleaned carpet will lift the whole room and the new tenants will be welcomed into a fresh and lovely new home.
At All Gleaming Clean, we provide professional end of tenancy cleaning in Beckenham, designed specially for carpets on rented properties. We utilise effective and powerful cleaning methods that ensure your standards are met before the final inspection. With years of expertise and advanced carpet cleaning equipment, we'll leave the carpets as clean as when you first moved in.
Professional Carpet Cleaning Services
Since 1989, we have been one of the premier providers of carpet cleaning in Beckenham. Our truck mounted systems deliver 20 times more effective and powerful cleaning than traditional portable cleaning methods. Our truck mounted units are self-sufficient since they are not reliant on hot water supply or electricity. This eliminates the need to bring bulky equipment into your home and allows our team to provide quick and efficient service.
Our cleaning methods also remove residual odours, stains and dust mites, allowing new tenants to live in a fresh and deeply cleaned home.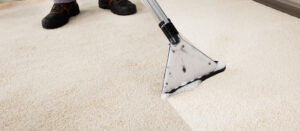 Benefits of our Carpet Cleaning:
Latest Equipment
Saves you valuable timeW
Experienced carpet cleaning team
Affordable rates
Free Trial and Introductory Offer
Don't just take our word for it. We offer a free trial to show you how we execute our cleaning process. We will visit your property and clean a small area, letting you witness our techniques and tools first-hand. If you are unsatisfied with the results, the trial remains free.
If you wish to continue with our services, enjoy 15% off on your first carpet cleaning service. We can also discuss and determine the rates while we are at your property.
Contact us today.