Professional End of Tenancy Carpet Cleaning in Bexley

If you're a landlord in Bexley, you know how exhausting and stressful end of tenancy cleaning can be. You want to have the property clean and pristine for the next occupant, including the carpets. A potential tenant may be turned off if the carpets are dirty but this doesn't mean you have to clean them yourself.
All Gleaming Glean offers end of tenancy carpet cleaning services in Bexley and the surrounding areas. Whether you own a rental property and have new tenants moving in or you're a tenant who wants to secure your deposit back, we're here to help.
Professional Carpet Cleaning Services
Carpets are a catch-all for dirt, dust, dead skin cells and other allergens. They're also home to dust mites, cockroaches and other critters. Even if you vacuum them regularly and they don't have visible stains, your carpets may still not be as clean as they look.
With our professional carpet cleaning, you can assure new tenants that they will step into a freshly cleaned home. Our end of tenancy cleaning is specifically designed for carpets on rented properties. With the use of advanced techniques and powerful equipment, we leave the carpets looking and smelling brand new.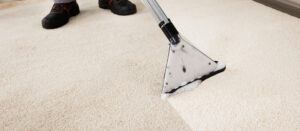 Reliable Cleaning Systems
We use truck-mounted cleaning systems that are 20 times more efficient and effective than portable cleaning units. They are self-sufficient so they don't rely on electricity or a constant hot water supply. This allows our team to clean quickly and thoroughly without the need for bulky equipment.
Our cleaning systems also eliminate residual odours and dust mites, pumping them back into the truck so they're not left circulating around the property. The only thing left is a fresh and clean carpet.
Free Trial for First-Time Clients
For first-time clients, we offer a free, no-obligation trial. We'll visit your property and clean a small area so you can witness first-hand our cleaning systems and techniques. If we don't meet your expectations, the trial remains free of charge. If you're satisfied with the result and wish to continue with All Gleaming Clean, we'll provide you with a 15% discount on your first service.
To learn more about our end of tenancy carpet cleaning services in Bexley, contact us today.
End Of Tenancy Carpet Cleaning Evaluation