Take The Hassle Out of End of Tenancy Carpet Cleaning
As a landlord, you often have to juggle with several responsibilities – collecting rent, making repairs, pitching your property to potential tenants, the list goes on! We can help you with one of the tasks. We'll make sure your carpets and upholstery is clean and ready for another tenant.
All Gleaming Clean's premiere service takes the stress and exhaustion out of end of tenancy carpet cleaning in Bickley and around the South East area.
If you're a tenant who is looking to claim your full security deposit back you're more than welcome to take advantage of our service.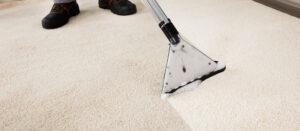 Ready for The Next Tenant in No Time
We pride ourselves in the way we go about end of tenancy carpet cleaning:
Cleaning process is specifically designed to service

carpets on rented properties

Carpets are cleaned using

an efficient and effective t

ruck-mounted cleaning system

Residual odours, dust mites, cockroaches are pumped back into the truck to

keep them away from your property
The end result? Carpets end up looking and smelling brand new.
If you're a landlord, you can free up valuable time by entrusting end of tenancy carpet cleaning to us. If you're a tenant, don't leave behind filthy carpets and make sure you move out without a hitch.
Leave
the Carpet Cleaning to Us
First time clients receive a free trial of our carpet cleaning services.
Wherever your property is situated, whether it's in Bickley or around the South East area, we'll come by and showcase what we can offer you – premiere and reliable cleaning systems and techniques.
If you like the results you see and you sign up for your first service, you get 15% off!
Call us on 20 8462 6050 or mobile 07949 194 808 to sign up. If you prefer, you can also email us at allgleamingclean@yahoo.co.uk