Keston-based End of Tenancy Carpet Cleaning Services
Here at All Gleaming Clean, we ensure that moving out is a seamless process. Through our thorough, intensive and effective end of tenancy carpet cleaning solutions in Keston, tenants can focus on the important things during moving out. We ensure that we clean your carpets and rugs using only the highest of standards, aiming to meet your expectations. You can expect nothing will be deducted onto your deposit when the final inspection is done.
The end of tenancy service is specifically catered towards property renters. As such, our expertly trained cleaning team are knowledgeable and are equipped with the best cleaning tools to make the carpets as clean as when you have just moved in.
Professional Carpet Cleaning Services
With over 30 years of experience under our belt, we at All Gleaming Clean are experts and professionals when it comes to carpet cleaning. Using our truck-mounted cleaning systems, we are able to clean carpets and rugs 20 times more powerful and more effective than your typical carpet cleaning methods. Because of this, our carpet cleaning crew works seamlessly and more efficiently as there is no need to bring any bulky equipment to the location. Not only that, our truck-mounted units do not rely on any sources of power nor hot water supply, making it very self-sufficient.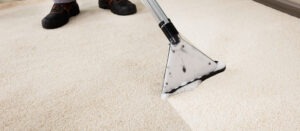 Free Trial and Introductory Offer
Experience professional deep carpet cleaning today. Try All Gleaming Clean's carpet cleaning services today and see the difference between effective professional cleaning and your typical, run-of-the-mill cleaning solutions. Our free trial involves us going to your location to show how effective our cleaning methods are. We will clean a small area and from there you can see the results. We won't charge you anything if you're unsatisfied with our trial service.
Should you hire our services, we'll give you an introductory offer of 15% off on your first carpet cleaning. When we're in your location, we'll perform a proper inspection of the area to identify the specifications and requirements your location needs—which includes stain removal and deodorisation.
Here at All Gleaming Clean, we accommodate any residential or commercial end of tenancy carpet cleanup in Keston. Get in touch with us today to get started.