Professional End of Tenancy Carpet Cleaning in Shortlands
Carpets in rental properties can live a very hard life but with our end of tenancy cleaning service, you can make sure that your carpets are always fresh and clean when a new tenant moves in. Dust, allergens and ground-in dirt build up in the pile of carpets over time and even with regular vacuuming, they will deteriorate over time. However, professional cleaning can restore them to their former condition, which is where we come in. Our experienced team of carpet cleaning specialists in Shortlands use powerful truck-mounted cleaning machines that are many times more powerful than portable units, ensuring a deep clean on both long and short pile carpets.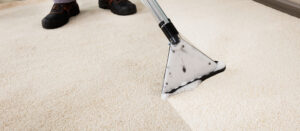 Serving both Tenants and Landlords
Our end of tenancy carpet cleaning in Shortlands is perfect for landlords who want to make sure their properties are fresh and clean before prospective tenants come to view them and can also be a lifesaver for tenants who want to make sure their security deposit is returned in full. With our industrial equipment, powerful yet gentle cleaning solutions, and years of experience, we can restore the shabbiest of carpets in just a couple of hours. If you are having problems getting stubborn stains out or you can't seem to get rid of unpleasant odours, let our team work their magic in your property.
Free Trial and Discount for New Customers
We know that our end of tenancy carpet cleaning in Shortlands will meet all your expectations but don't take our word for it: just let us know where your property is located and we will come and clean a small section of your carpeting for free. If you don't like the results, you don't have to use our service. But if, as we expect, you are delighted with the results, we will be happy to offer you a 15% discount for your first service.